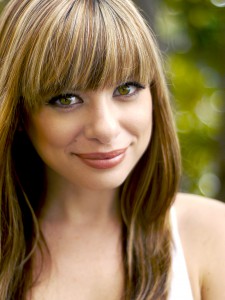 Llana Barron is an award winning American actress based in Los Angeles, California. She has been featured in a number of independent films, videogames, and has made many appearances on E! News, Home & Family, ExtraTV, KTLA, and Good Day LA.
In 2014, Llana was honored for her work as the leading role, Evelyn, in the short film that she co-wrote, "Committed". The Los Angeles Movie Awards honored Llana with the "Best Actress" award, and later she received "Best Performance in a Short" by The Boston Film Festival.
In addition to her work on screen, Llana has been active as a voice and motion capture (MOCAP) actor since 2007 when she landed the role of Elle in Konami's "Silent Hill: Homecoming" videogame. Since then, her voice has been featured in many other videogames, radio broadcasts, commercials, and films, including the role of Princess Leia in the LucasArts' iPhone video game: "Star Wars Arcade: Falcon Gunner" in 2011. Llana also runs her own state of the art recording studio where she performs and records her voice work for many clients around the globe. In addition to voice acting, she has worked as a news anchor for CG Channel, and for Newport Pictures as regular talent for commercials and infomercials.
Click here for Llana Barron on IMDB
Click here for Llana Barron's Resume